The Health and Social Policy Institute (HASPI) took to the global audio-digital airwaves in 2021 launching our new Internet Radio Station—CalmUnity Global Radio. Over the past several years, HASPI researched and experimented with several types of social media outlets and found that internet radio is hugely popular and growing rapidly, especially with the people aged 25-45. It is relatively inexpensive to acquire and can be used as a communication vehicle to address the changing and dynamic issues important to HASPI in the future.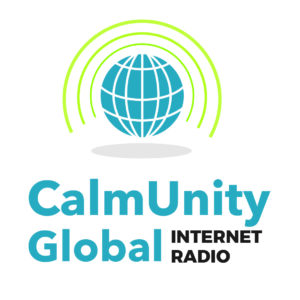 HASPI's issue areas have expanded in recent years, with an emphasis on climate change and equity for all. These and other topic areas will be featured on CalmUnity Radio including:
World public health reports
Mental and psychological self-help programming such as yoga, meditation, integral health
Global Prisms, which will explore uncommon and unusual topics such as relaxing to the gentle narration of  "Wind In The Willows" or conversations on "Women of the World", a powerful program highlighting the strength and resilience of women
"Aunties of the Golden West", which will answer questions and give unsolicited advice to millennials and their followers
Global, classical, and experimental music
Internet radio, also known as web radio, net radio, streaming and online radio, is a digital audio service transmitted over the internet that has become widely used around the globe. Internet radio is generally used to communicate and easily spread messages both educational and purely entertaining.  As of 2017, 47% of all Americans aged 12 and older—an estimated 124 million people—said they had listened to online radio in the last month, while 36% (94 million people) have listened in the last week. According to PR Newswire in April of 2020, the Internet Radio market worldwide is projected to grow by $3.9 Trillion.  Growth is projected to increase another 20% by 2025 and will bring healthy gains and significant momentum to its global growth.
Many internet radio services offer traditional programming, sports, and talk. Other stations provide varied genres of music, social and political issue programming, and call-in opportunities. HASPI will focus on providing programming that supports anything that encourages and promotes CalmUnity among all living things. CalmUnity Global Radio will be marketing the internet station through radio.co and will concentrate on health and social media markets. Won't you tune-in?  And stay tuned-in to CalmUnity Global Radio.
For more information please contact:
Or visit the CalmUnity
website: