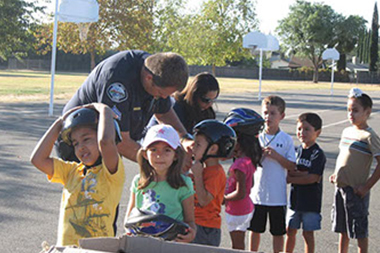 The purpose of this activity, which is funded by the State of California, is to carry out the mission of the National Highway Transportation and Safety Administration (NHTSA) to increase child passenger safety through increased knowledge and skill regarding proper installation and maintenance of child passenger safety restraints, also known as known as child car seats. The project works to conduct car seat check-up events, provides education to local hospitals, emergency departments and urgent care clinics, community outreach and high school presentations.
Secondly, to increase bicycle helmet usage among youth under 18 years of age by conducting bicycle safety presentations and rodeos through school and community based rodeos.
In addition, provide education and information to parents, teen drivers and children to teach them the importance of occupant protection and safe driving practices.
For more information, please contact [email protected].